---
Xylella
The latest news and updates on issues surrounding the threat and spread of Xylella fastidiosa and its impact on the horticulture industry.
Save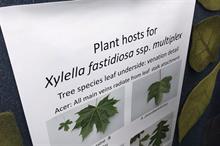 Dr Gerard Clover has discussed what growers need to know about Xylella and the work being undertaken by the Brigit Project to prevent its appearance within the UK horticulture market.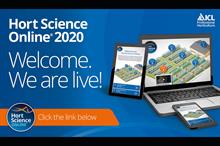 Hort Science Online 2 (HSO 2) is now live with a topical line-up of workstations to help prepare growers for the coming season.
Plant Healthy Alliance has been formed with the aim of helping businesses grow through supplying healthy plants.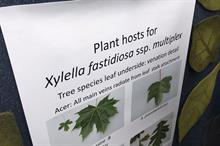 A scientific conference on European research into Xylella fastidiosa held in Palma de Mallorca, Spain will showcase the worldwide work being done to tackle the disease.