---
Xylella
The latest news and updates on issues surrounding the threat and spread of Xylella fastidiosa and its impact on the horticulture industry.
Save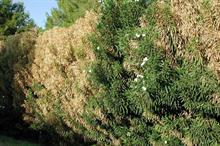 The Government is giving £4.85m to BRIGIT, a consortium co-ordinated by the John Innes Centre, to enhance UK surveillance and response to Xylella fastidiosa.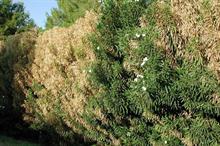 Flowering Plants' Francis Richardson says work on bacteriophages controlling Xylella has "continued apace".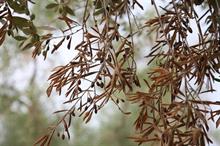 After Xylella-infected olives were imported to Belgium in October, plant health authorities are continuing try and trace plants sent to neighbouring countries.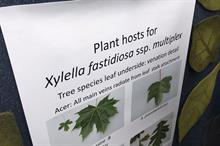 A scientific conference on European research into Xylella fastidiosa held in Palma de Mallorca, Spain will showcase the worldwide work being done to tackle the disease.