---
Build your business with the latest public sector tenders covering landscape, arboriculture, grounds care, production and kit supplies. To receive the latest tenders weekly to your inbox sign up for our Tenders Tracker bulletin here.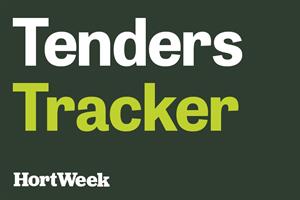 Welcome to the Tenders Tracker, where HortWeek keeps track of the latest horticulture-related public sector tenders of value £10,000 or over so you don't have to.
See our exclusive RANKING of landscape and maintenance contractors by annual turnover.
See our exclusive RANKING of ornamentals nurseries by annual turnover plus the FULL REPORT AND ANALYSIS .