---
Plastic use in Horticulture
The latest news and updates on issues surrounding the effort to minimise waste of and use of plastic products in the horticulture industry.
Save

Modiform's EcoExpert range of pots and trays made from moulded paper have made their debut in the UK at Tesco supermarkets.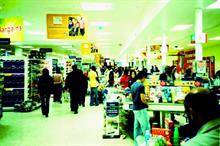 Tesco today (23 May) announced restrictions in the packaging materials for its products in a move towards a "closed loop" system nationally.
Ecogen's recycling scheme has been taken on by Webbs of Wychbold, the Worcestershire garden centre company.
Horticulture Week Top 60 Ornamentals nurseries
See our exclusive ranking of ornamentals nurseries by annual turnover.
Horticulture Week Top 100 GARDEN CENTRES 2017
See our exclusive ranking of garden centre performance by annual turnover.