---
Pest & Disease Management Factsheets
Factsheets with detailed information on how to recognise and deal with the most common plant pests and diseases.
Ornamentals P&D Factsheets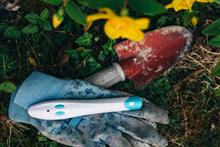 Ros Munday, sales manager at bite away®, shares advice for garden retailers to help staff and customers avoid some of the unexpected pitfalls that the green-fingered may encounter.
The latest pest and disease alerts, how to treat them, plus EAMU updates, sent direct to your inbox.
Sign up here
Tue 27 Jul 2021; - Thu 29 Jul 2021
Three Counties Showground, Malvern
Tue 27 Jul 2021; - Thu 29 Jul 2021
Three Counties Showground
Thu 26 Aug 2021; - Sun 29 Aug 2021
NEC Birmingham