---
ORNAMENTALS PRODUCTION
Ornamental plant production nurseries, including hardy nursery stock, protected crops, cut flowers and bulbs. Looking for nursery jobs? Search horticulturejobs.co.uk
John Adlam's roundup of jobs to do and how to keep your crops protected.
Click here to view a sortable table of the latest Brexit-related policy, legislation & guidance published by the UK Government, devolved administrations & European Commission. Compiled by HW.

For more see the BREXIT page
Click here to see all of Horticulture Week's coverage of efforts to reduce peat use in horticulture.

The latest developments concerning coronavirus for horticulture industry professionals involved in buying or selling garden products and plants or producing and participating in horticultural shows and events.
Horticulture Week Top 100 Ornamentals nurseries
See our exclusive RANKING of ornamentals nurseries by annual turnover plus the FULL REPORT AND ANALYSIS .
Nursery Products/Equipment/Plants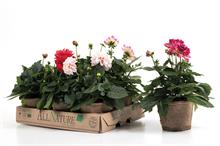 Environmental factors are key for growers choosing the latest pots, growing media, fertilisers and labels, writes Sally Drury.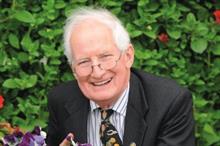 Good seed, cuttings and potting composts are the foundation for good plant production and gardening success.
Sun 9 May 2021; - Tue 11 May 2021
Harrogate International Centre (HIC) King's Rd, Harrogate, North Yorkshire. HG1 5LA
Sun 16 May 2021; - Tue 18 May 2021
Caesars Forum Convention Center in Las Vegas
Tue 18 May 2021; - Thu 20 May 2021
MESSE BERLIN GMBH MESSEDAMM 22 14055 BERLIN GERMANY And online.