Welcome to this week's pick by HW's editors of the biggest industry developments, plus exclusive analysis and links to actionable data. Not logged in? Sign in here.
The week's news highlights
CORONAVIRUS SPECIAL CONTENT
Covid-19 Guidance Tracker: LIVE TABLE
Our live table includes details of key Covid-19-related policy, legislation and guidance documents published by UK Government departments, non-departmental public bodies, and professional horticultural bodies.
Plant focus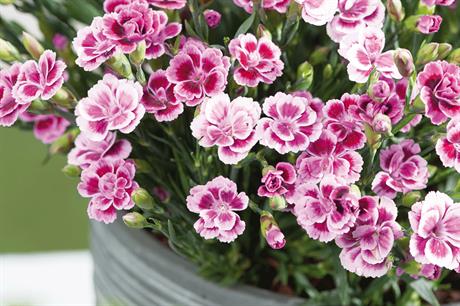 Dianthus
A impressive variety of shapes and shades makes these plants popular in the garden as well as for floristry, writes Sally Drury.
CORONAVIRUS AND HORTICULTURE
The latest news and updates on the effects on horticulture and garden industry businesses of the coronavirus pandemic.  
Go to page
HW's EXCLUSIVE RESEARCH REPORTS
Explore Horticulture Week's unique and unrivalled set of horticulture industry sector research reports full of key market information, analysis and insights into the UK garden retail, landscape contracting, arboriculture, ornamentals production and fruit growing sectors - exclusive to HW subscribers.
Go to the Sector Research Reports Page
THE INDUSTRY'S MORNING NEWS BULLETIN
Start your day fully briefed
Sign up for your Breakfast Briefing bulletin and get the latest news sent straight to your inbox every weekday morning.
HORTICULTURE WEEK INTELLIGENCE
CLICK HERE to view a sortable and regularly updated table of key Brexit-related policy, legislation and guidance documents published by the UK Government, devolved administrations and the European Commission, relevant to horticulture.
BUSINESS LEADS
Build your business with the latest public sector tenders covering landscape, arboriculture, grounds care, production and kit supplies. To receive the latest tenders weekly to your inbox sign up for our Tenders Tracker bulletin here.
Latest Jobs
Hard Landscaping Assistant
Starting salary £20,000 DoE, Notting Hill, London (Greater)
Sales Agent
Competitive, UK
Section Manager Landscaping (Contracts Manager)
This role is paying between £24,000 - £37,000. Dependent on Experience., Leckford, Stockbridge
Gardener
Competitive, London
Gardening Guru
Competitive package plus benefits, Frimley, Camberley
This bulletin is exclusive to subscribers and forms a part of your subscriber package. You can manage which bulletins you receive online in the My Bulletins section, or unsubscribe using the link below.