Welcome to this week's pick by HW's editors of the biggest industry developments, plus exclusive analysis and links to actionable data. Not logged in? Sign in here.
Your Landscape Questions Answered
Plant focus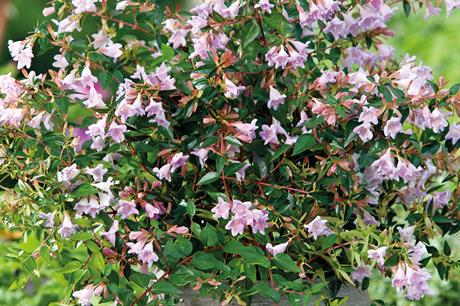 Abelia
Glossy leaves and fragrant flowers can provide welcome colour at bleaker times of the year, Miranda Kimberley finds.
Plant health

1 June - Aphids & leaf sucker
Aphids - Increase Aphidius spp. on protected crops alongside selective insecticides. High pest numbers will require a spray before predator levels are increased.
Horticulture Week Awards: The shortlists
BUSINESS LEADS
Build your business with the latest public sector tenders covering landscape, arboriculture, grounds care, production and kit supplies. To receive the latest tenders weekly to your inbox sign up for our Tenders Tracker bulletin here.
THE INDUSTRY'S MORNING NEWS BULLETIN
Start your day fully briefed
Sign up for your Breakfast Briefing bulletin and get the latest news sent straight to your inbox every weekday morning.
HW's EXCLUSIVE RESEARCH REPORTS
Explore Horticulture Week's unique and unrivalled set of horticulture industry sector research reports full of key market information, analysis and insights into the UK garden retail, landscape contracting, arboriculture, ornamentals production and fruit growing sectors - exclusive to HW subscribers.
Go to the Sector Research Reports Page
HORTICULTURE WEEK INTELLIGENCE
CLICK HERE to view a sortable and regularly updated table of key Brexit-related policy, legislation and guidance documents published by the UK Government, devolved administrations and the European Commission, relevant to horticulture.
Latest Jobs
Experienced Head Gardener Required
£27,000-£30,000 based on experience, Bath, Somerset
Assistant Glasshouse Manager
Subject to experience, Sittingbourne, Kent
Estate Groundsman / Maintenance / Gardener
£20,000 - 24,000 dependent on experience + discretionary bonus, Oundle, Peterborough
Graduate Specialist – Horticulture Inspector Grade III
£32,494 to £35,465 (under review), Belfast (City/Town)
Head Gardener
SO1 - £27,945 - £29,571, Tower Hamlets, London (Greater)
This bulletin is exclusive to subscribers and forms a part of your subscriber package. You can manage which bulletins you receive online in the My Bulletins section, or unsubscribe using the link below.