Welcome to this week's pick by HW's editors of the biggest industry developments, plus exclusive analysis and links to actionable data. Not logged in? Sign in here.
Plant Focus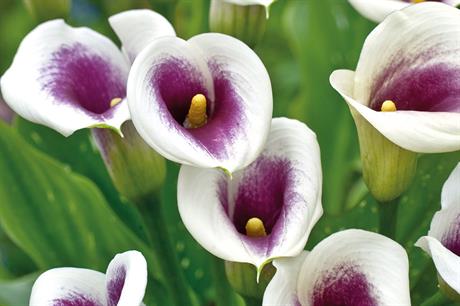 Zantedeschia
These elegant plants feature a variety of striking flower shapes in a range of colours, writes Miranda Kimberley.
Your Landscape Questions Answered
Horticulture Week Awards

Call for entries for the 2018 Horticulture Week Awards
Horticulture Week is delighted to announce the launch of the leading industry awards schemes for 2018 supporting, encouraging and broadcasting excellence across all areas of horticulture business, people and places.
Horticulture Week Conference
ADVERTISEMENT

Trade body sets international agenda for invasive weed control even

t



Leading experts from across Europe will be sharing best practice at the annual International Invasive Weed Conference, organised by the Property Care Association. The event 'Management, Understanding and a Look to the Future' takes place at the Møller Centre, University of Cambridge, on 23 November.
For more information please visit:

http://www.property-care.org/conferences/invasive-weed-conference-2017/
Latest Jobs
Gardening Team Leader
£21k - £23.5k p/a DOE., North London
Outdoor Plant Area Manager
Competitive, London, SW3 6NR
Senior Horticulturist
Competitive, Hampshire
Garden Supervisor
£20,000- £24,000 per annum (depending upon experience, Trentham, Stoke-on-Trent
Gardener
£16,470 per annum (depending upon experience), Trentham, Stoke-on-Trent