Welcome to this week's pick by HW's editors of the biggest industry developments, plus exclusive analysis and links to actionable data. Not logged in? Sign in here.
Plant focus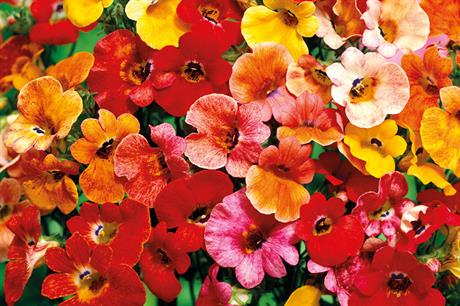 Nemesia
With their bright blooms and nice petals these plants look like a bedding version of orchids, says Miranda Kimberley.
Horticulture Week Awards 2019
Products & Kit Market Report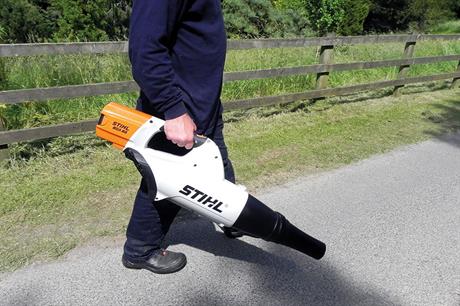 Battery blowers Reviewed: will battery blowers go the distance?
Fed up of having to start and restart blowers? Then there is the refuelling, mixing the two-stroke and carrying a spare can. Once running, emissions can be unpleasant and noise from a petrol engine demands earmuffs be worn. An alternative is battery power.
ADVERT: PARKS & GARDENS LIVE 2019

Parks & Gardens Live is a free-to-attend event, curated by Sally Drury for professionals working in garden attractions, parks and private estates. It is the only dedicated showcase for the sector featuring: kit demos, product tours, expert seminars and more.  
To exhibit please call Sanjana Pillai on 0208 267 4958 and quote P&G10 for 10% off. 
THE INDUSTRY'S MORNING NEWS BULLETIN
Start your day fully briefed
Sign up for your Breakfast Briefing bulletin and get the latest news sent straight to your inbox every weekday morning.
HORTICULTURE WEEK INTELLIGENCE
CLICK HERE to view a sortable and regularly updated table of key Brexit-related policy, legislation and guidance documents published by the UK Government, devolved administrations and the European Commission, relevant to horticulture.
HW's Tenders Tracker Service
Horticulture Week Research Report
Nursery task checklist
14 February - Compost and winter
Stored growing media If you use compost that has been stored for some time, check the conductivity to avoid unnecessary root damage at potting. High conductivity in the substrate means there may be little nutrition left in controlled-release fertiliser prills.
HW's EXCLUSIVE RESEARCH REPORTS
Explore Horticulture Week's unique and unrivalled set of horticulture industry sector research reports full of key market information, analysis and insights into the UK garden retail, landscape contracting, arboriculture, ornamentals production and fruit growing sectors - exclusive to HW subscribers.
Go to the Sector Research Reports Page
Latest Jobs
Head Gardener
Competitive Salary, Cranleigh, Surrey
Woodland Operative
20-40 k DOE and responsibilities (accommodation may be available)., Henley-on-Thames, Oxfordshire
Craft Gardener
20-40 k DOE and responsibilities (accommodation may be available)., Henley-on-Thames, Oxfordshire
Horticulturalist
TBC, SG12 9RP, Ware
Team Leader
TBC, SG12 9RP, Ware
This bulletin is exclusive to subscribers and forms a part of your subscriber package. You can manage which bulletins you receive online in the My Bulletins section, or unsubscribe using the link below.