Welcome to this week's pick by HW's editors of the biggest industry developments, plus exclusive analysis and links to actionable data. Not logged in? Sign in here.
PREVIEW: Four Oaks Trade Show 2019
Plant focus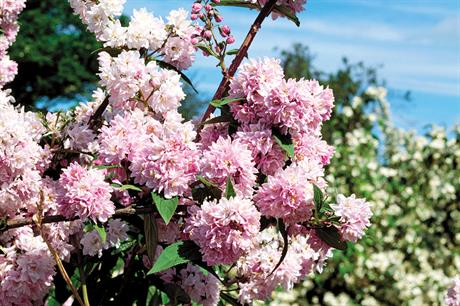 Deutzia
These versatile flowering shrubs offer great value and are easy to grow, notes Miranda Kimberley.
THE INDUSTRY'S MORNING NEWS BULLETIN
Start your day fully briefed
Sign up for your Breakfast Briefing bulletin and get the latest news sent straight to your inbox every weekday morning.
HORTICULTURE WEEK INTELLIGENCE
CLICK HERE to view a sortable and regularly updated table of key Brexit-related policy, legislation and guidance documents published by the UK Government, devolved administrations and the European Commission, relevant to horticulture.
HW's EXCLUSIVE RESEARCH REPORTS
Explore Horticulture Week's unique and unrivalled set of horticulture industry sector research reports full of key market information, analysis and insights into the UK garden retail, landscape contracting, arboriculture, ornamentals production and fruit growing sectors - exclusive to HW subscribers.
Go to the Sector Research Reports Page
BUSINESS LEADS
Build your business with the latest public sector tenders covering landscape, arboriculture, grounds care, production and kit supplies. To receive the latest tenders weekly to your inbox sign up for our Tenders Tracker bulletin here.
Latest Jobs
Experienced Gardeners
£25K - £33K, London (Central), London (Greater)
Head Gardener
£30k, Sunninghill, Ascot
Skilled Tractor Driver/Operator
£19,680 - £20,889 per annum/pro rata, London (Central), London (Greater)
Full-Time Gardener
Competitive, Ellon, Aberdeenshire
Professional Landscaper
Up to £22,880 DOE, Ludlow, Shropshire
This bulletin is exclusive to subscribers and forms a part of your subscriber package. You can manage which bulletins you receive online in the My Bulletins section, or unsubscribe using the link below.