---
LANDSCAPE
Grounds maintenance, landscape contracting, construction and design, as well as landscaping materials, the built environment, biodiversity and sustainability.
Looking for landscaping jobs or garden design jobs ? Search horticulturejobs.co.uk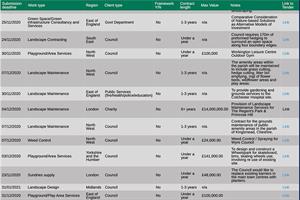 Welcome to Tender Watch, where Horticulture Week keeps track of the latest horticulture-related public sector tenders of value £10,000 or over so you don't have to.
More landscape industry analysis
Expert landscape company and parks management advice
Build your business with the latest public sector tenders covering landscape, arboriculture, grounds care, turf care, production and kit supplies.
Follow the trends and latest news for this year's show.
View Chelsea coverage
Horticulture Week Top 70 Landscape and maintenance contractors
See our exclusive RANKING of landscape and maintenance contractors by annual turnover plus BUSINESS TRENDS REPORT AND ANALYSIS.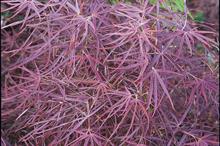 These trees and shrubs grow to a range of different heights and produce distinctive foliage in many colours, Sally Drury finds.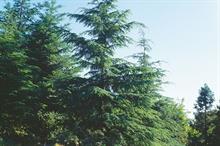 From bonsai, rock garden and ground cover to dense hedges and extremely elegant trees up to 50m tall, the small genus of Tsuga may only have 10 species of evergreen conifers but it has variety and versatility.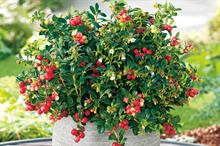 Pretty flowers, shiny leaves and delicious berries make this an appealing choice for garden designers, writes Sally Drury.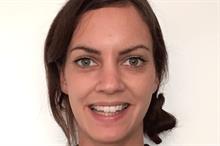 EGO's Challenge 2025 campaign examines emissions produced by petrol-powered gardening equipment.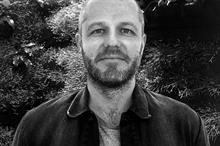 Astley Ainslie Community Trust (AACT) will be going out to public consultation with its plans for this historic site in Edinburgh in the new year.
More landscape industry analysis
BuyerS' & PLANT SUPPLIERS GUIDE
Free to subscribers, the essential reference guide for buyers and suppliers of professional plant, products and services.

Download your copy
Tue 22 Sep 2015; - Sat 24 Sep 2022
Ragley Estate in Warwickshire
Fri 10 Dec 2021; - Mon 30 May 2022
Hatay, Turkey