---
WhatKit Health & Safety Guides
Welcome to HortWeek's exclusive portfolio of Health & Safety guides designed to help landscape and parks maintenance professionals do their job safely and complying with the latest H&S legislation.
The series starts with guides for hedge and shrub maintenance with guides for Tractor-Mounted Equipment and Handheld Powered Hedge Trimmers. More will be added in due course.
How to access the guides
To access the guides you'll need to be a member of our premium HortWeek Plus subscription tier - find out more here.

Find all our guides below
(click on the '+' to expand the navigation OR see the articles below)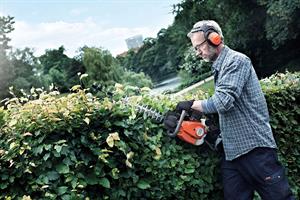 Health & Safety Guides: Grounds Maintenance / Activity 01: Hedge & Shrub Maintenance
Hedge cutters - tractor-mounted
Hedge trimmers - handheld