---
'GARDEN 360' CONFERENCE
The Horticulture Week Garden 360 Conference is the leading knowledge and networking event for garden industry executives seeking to connect with the best professionals, be briefed on the brightest innovations, and prepare for the challenges ahead.
Horticulture Week Summer Conference 2018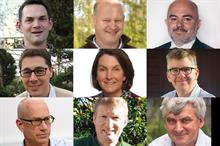 'How can the garden industry cut the use of plastics', 'What lies behind the success of the fastest growing garden retail outlets', and 'How can plant suppliers and buyers together meet the Xylella challenge' are just some of the big questions that will be tackled at Garden 360 - the must attend conference for the UK garden industry.
Garden Retail Summit 2017
Horticulture Week retail power 100
Who are the most influential people in today's UK garden retail industry?
Horticulture Week Top 100 GARDEN CENTRES 2017
See our exclusive ranking of garden centre performance by annual turnover.