---
ORNAMENTALS PRODUCTION SECTOR DATA
Vital industry data to help you run your business.
See our exclusive RANKING of ornamentals nurseries by annual turnover plus the FULL REPORT AND ANALYSIS .
Top 30 plants by popularity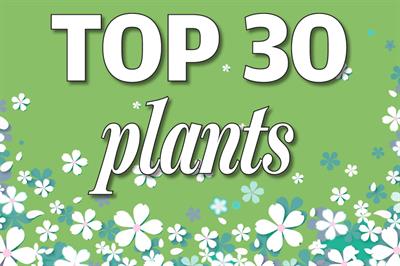 Data supplied from SmartPlant compares the relative popularity of the top selling 30 plants from one month to the next.