Remin rock dust wins at Four Oaks
Volcanic rock dust was the number one product for judges at Four Oaks.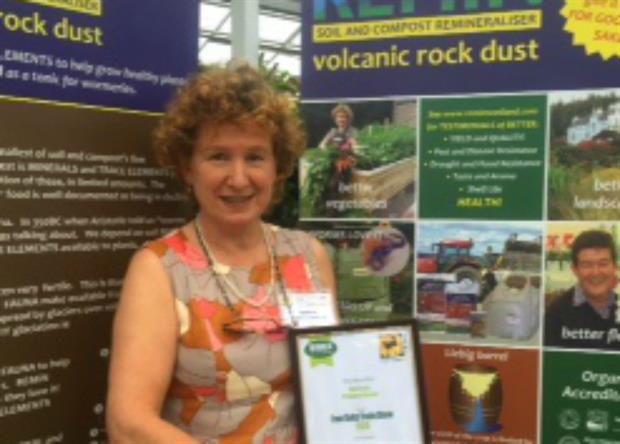 Owner Jennifer Brodie said: "Having entered the Horticulture Week Best Retail Product or Service for 2015 at Four Oaks Trade Show 2015 competition this week for – the great news is that REMIN volcanic rock dust came out winner. This is a tremendously welcome boost and will surely help sales and with any luck a continued growth of interest in (and from) the organic movement."
---
comments powered by

Disqus