---
Plants
New plant news, plus our guides to species and cultivars of popular or useful plant genera, with supplier's tips on how to use or sell them.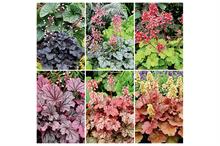 Kernock Park Plants has added six Heuchera Little Cuties to its catalogue: 'Coco', 'Peppermint', 'Sweet Tart', 'Blondie', 'Ginger Snap' and 'Sugar Berry'.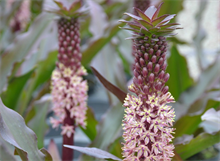 Wyevale Nurseries will be unveiling a new plant, the pineapple lily Eucomis 'Pineapple Princess Glitter' at the Four Oaks Trade Show 2014, which opens in Lower Withington, near Macclesfield, on Tuesday.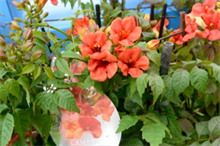 Clematis 'Maria Sklodowska Curie' PBR by Clematis Container Nursery from Poland has won the Plantarium Press Award in the Garden Plants category.
Browse the Horticulture Week Guide for plant suppliers.
Mon 22 Sep 2014
Research Centre Hoogstraten
Mon 22 Sep 2014
Charles Darwin House, London
Tue 23 Sep 2014 - Fri 26 Sep 2014