Breadcrumbs
---
Latest news
25 July 2014
RHS aims to use its leading position to set an example at a 'sustainable level', says director of horticulture Tim Upson.

24 July 2014
Farming minister George Eustice officially launched the new expanded UK Grower Awards at Wednesday's Fruit Focus show.

25 July 2014
'They have made the guidelines sensible,' says head of Landscape Institute BREEAM working group Elaine Cresswell.
HW's pest & disease bulletin delivers a monthly round-up of news, information, products and research developments relating to the battle against pests and diseases.
UK Grower Awards 2015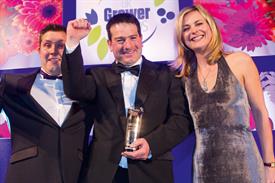 New categories for UK Grower Awards 2015 offer even more opportunities to highlight strengths to potential customers.
Plant Focus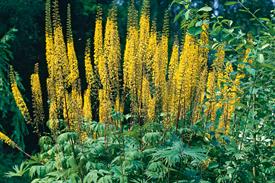 These ideal water garden plants offer summer colour and year-round ground cover, says Bethan Norris.
Key facts to help you protect your crops from pests and diseases
Tweets about "@hortweek"
Explore Horticulture Week
Events
Groen-Direkt
Date: Tue 29 Jul 2014 - Tue 29 Jul 2014
PlantNetwork
Date: Thu 31 Jul 2014 - Thu 31 Jul 2014
Venue: Woking, UK
Date: Wed 06 Aug 2014 - Fri 08 Aug 2014
Venue: Istanbul, Turkey
---
Additional Information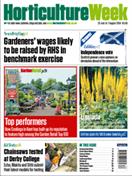 NEWS: Gardeners' wages likely to be raised by RHS in benchmark exercise
GARDEN RETAIL TOP 100 PROFILE: How Coolings in Kent has built up its reputation
KIT TEST: Echo, Makita and Stihl submit their latest chainsaw models for testing at Derby College
PLANT FOCUS: Ligularia
PEST & DISEASE FACTSHEET: Spider mites
UK GROWER AWARDS 2015: Entries now open