Breadcrumbs
---
Latest news

22 April 2014
Easter garden centre sales have continued the good start to the year, with one retailer reporting that April is 88 per cent up so far.

22 April 2014
Bradford City Football Club has bought a SISIS Javelin Aer-Aid 1500 tractor mounted aerator and says player injuries have dropped as a result.

22 April 2014
An online petition calling on the Government to reverse funding cuts to Royal Botanic Gardens Kew has reached nearly 70,000 signatures.
HW's pest & disease bulletin delivers a monthly round-up of news, information, products and research developments relating to the battle against pests and diseases.
Key facts to help you protect your crops from pests and diseases
Tweets about "@hortweek"
UK Grower Awards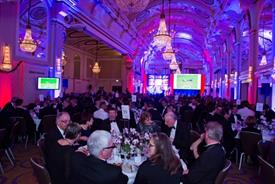 A top fruit grower that has seen its turnover triple since 2006 when it began a rapid programme of expansion, and a bedding grower that has seen off the sector's challenges by paying detailed attention to every aspect of its business, scooped the big...
Explore Horticulture Week
Events
HDC
Date: Thu 24 Apr 2014 - Thu 24 Apr 2014
Venue: EAST MALLING RESEARCH CONFERENCE CENTRE, NEW ROAD, EAST MALLING, KENT, ME19 6BJ
Royal Horticultural Society
Date: Sun 27 Apr 2014 - Sun 27 Apr 2014
Venue: RHS Horticultural Halls, Lindley Hall
Date: Tue 29 Apr 2014 - Tue 29 Apr 2014
---
Additional Information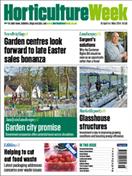 NEWS: Garden centres look forward to late Easter sales bonanza

SARGENT'S SOLUTIONS: Why the Customer Rights Bill should be seen as an opportunity rather than a threat

MARKET REPORT: Glasshouses
LANDSCAPE ANALYSIS: Government prospectus offers potential boost across disciplines

EDIBLES: Helping cut food waste - latest packaging addresses concerns over waste issues
PLANT FOCUS: Polygonatum