Breadcrumbs
---
Latest news

15 April 2014
Former NFU East Midlands regional director Jack Ward has been appointed chief executive of the British Growers Association (BGA).
HW's pest & disease bulletin delivers a monthly round-up of news, information, products and research developments relating to the battle against pests and diseases.
Key facts to help you protect your crops from pests and diseases
Tweets about "@hortweek"
UK Grower Awards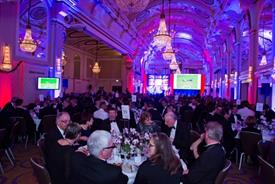 A top fruit grower that has seen its turnover triple since 2006 when it began a rapid programme of expansion, and a bedding grower that has seen off the sector's challenges by paying detailed attention to every aspect of its business, scooped the big...
Explore Horticulture Week
Events
Groen-Direkt
Date: Tue 22 Apr 2014 - Tue 22 Apr 2014
HDC
Date: Thu 24 Apr 2014 - Thu 24 Apr 2014
Venue: EAST MALLING RESEARCH CONFERENCE CENTRE, NEW ROAD, EAST MALLING, KENT, ME19 6BJ
Royal Horticultural Society
Date: Sun 27 Apr 2014 - Sun 27 Apr 2014
Venue: RHS Horticultural Halls, Lindley Hall
---
Additional Information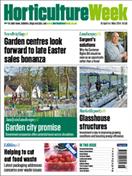 NEWS: Garden centres look forward to late Easter sales bonanza

SARGENT'S SOLUTIONS: Why the Customer Rights Bill should be seen as an opportunity rather than a threat

MARKET REPORT: Glasshouses
LANDSCAPE ANALYSIS: Government prospectus offers potential boost across disciplines

EDIBLES: Helping cut food waste - latest packaging addresses concerns over waste issues
PLANT FOCUS: Polygonatum