Breadcrumbs
---
Technical
Horticultural techniques, plant pests & diseases, equipment & machinery, energy management, horticultural research findings and other technical information
Market reports

11 July 2014
The reduced availability of herbicides has led growers to consider alternative options, Sally Drury finds.

11 July 2014
Repairing pitches with precise machinery can sustain more play and increase revenue, says Sally Drury.
27 June 2014
Greater confidence in the economy among nurserymen has led to an upturn in orders, Sally Drury finds.
Equipment & Materials

17 July 2014
Three of the top brands submit saws for testing in the Wild Wood at Derby College, Sally Drury reports.

11 July 2014
How will these three new models fare when tested at Cannington Golf Club? Sally Drury finds out.

02 July 2014
Vibration levels, implements and working conditions are key considerations, Sally Drury explains.

02 July 2014
Visitors will be offered insights into the latest applied research and technical developments at this year's event, writes Gavin McEwan.
Latest Machinery Tests
Not the speediest machines in the test, but these Italian-built zero-turners nevertheless prove their worth in other ways. Both, for instance, offer outstanding agility. They are compact and nimble, and capable of seriously accurate mowing, especi...
---
Additional Information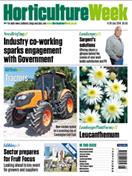 NEWS: Industry co-working sparks engagement with Government
SARGENT'S SOLUTIONS: Offering clients a glimpse behind the scenes of your work builds satisfaction and PR
KIT TESTS: Tractors
PLANT FOCUS: Leucanthemum
SHOW PREVIEW:
Sector prepares for Fruit Focus