Breadcrumbs
---
Management
Management issues and advice for running successful horticultural businesses and complying with technical regulation and employment law
Business planning
Ensuring that staff work well together in teams will deliver a range of benefits, Neville Stein explains.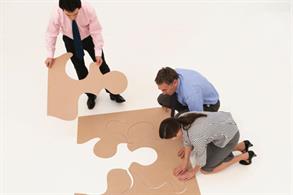 Green Space management

18 January 2013
The hire of parks requires a marketing plan, a usage strategy and commercial focus, says Sid Sullivan.

08 January 2013
Q: How can I ensure faster payment of the last instalment on a contract? Even when the job is complete, I still have to wait long after we have finished. A: Terms of payment should be clearly laid out in your terms and conditions. I know that most...

18 December 2012
An accurate grasp of your site's needs and your workforce's activity is essential, Alan Sargent advises.
Business Planning with Neville Stein
05 September 2013
A motivated workforce can improve performance and customer satisfaction, Neville Stein points out.

11 July 2013
If you have read one of my previous articles you will probably know that I consider employees to be a company's greatest asset and that they hold in their hands the success and reputation of the business itself.

16 May 2013
Key principles apply to finding the right people for your organisation's job vacancies, says Neville Stein
---
Additional Information
UK Grower Awards 2014: Winners exemplify the finest in production horticulture
NEWS: Garden venues fight back with visitor upturn seen in 2013
GARDEN RETAIL: In-depth profile of Garden Retail Top 100 centre, Garsons in Surrey
MARKET REPORT: Landscape drainage and irrigation
PLANT FOCUS: Bamboo
PEST AND DISEASE FACTSHEET: Sciarid fly