Breadcrumbs
---
Machinery Tests
Independent tests & reviews of equipment and machinery used by horticultural business and professionals, including grass cutting, hedge cutting, tree care, turf care, grounds maintenance equipment.
Find and compare machinery specifications, prices and reviews on What Kit?

12 June 2014
Not the speediest machines in the test, but these Italian-built zero-turners nevertheless prove their worth in other ways. Both, for instance, offer outstanding agility. They are compact and nimble, and capable of seriously accurate mowing, especi...
12 June 2014
When you see green and yellow streak past at high speed, it has to be a John Deere. This machine is JD's solution to cutting down mowing time and costs. It's fast and has terrific manoeuvrability. Equipped with a direct-injection Yanmar diesel en...

11 June 2014
If you have never driven a ZD326, you have to try one. It's a blast. While it may not be the fastest machine in our test, it still zips down the straights at great speed and is more than nippy round the trees. Furthermore, we cannot fault the qual...
How to buy...
Buyers' guide - tractors Vibration levels, implements and working conditions are key considerations, Sally Drury explains.
Buyers' guide - Chainsaws Your experience and training are key factors when it comes to choosing a chainsaw, Sally Drury explains.
Buyers' guide - Brushcutters The terrain and nature of the job will dictate which machine you should be using, Sally Drury explains.
Buyers' guide - Woodchippers Arborists, landscapers and grounds-maintenance teams can put chippers to good use, says, Sally Drury.
Buyers' Guide - Horticultural fabrics From crop protection to insulation, there is a material to meet every horticultural need, says Sally Drury.
Buyers' Guide - Blowers and sweepers Sally Drury looks at blowers and sweepers that can be handheld, pushed, vehicle-mounted or towed.
---
Additional Information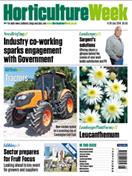 NEWS: Industry co-working sparks engagement with Government
SARGENT'S SOLUTIONS: Offering clients a glimpse behind the scenes of your work builds satisfaction and PR
KIT TESTS: Tractors
PLANT FOCUS: Leucanthemum
SHOW PREVIEW:
Sector prepares for Fruit Focus