Breadcrumbs
---
Latest news

28 July 2014
A record total of 1476 parks and green spaces have been awarded Green Flags this year.

28 July 2014
The House of Commons Environmental Audit Committee into the Government's National Pollinator Strategy has criticised the Government over neonicotinoids.

27 July 2014
Morden Hall Garden Centre in London, which Capital Gardens has run for 23 years, is to begin a closing down sale on 1 August.
HW's pest & disease bulletin delivers a monthly round-up of news, information, products and research developments relating to the battle against pests and diseases.
UK Grower Awards 2015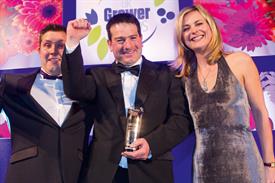 New categories for UK Grower Awards 2015 offer even more opportunities to highlight strengths to potential customers.
Plant Focus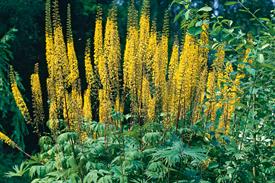 These ideal water garden plants offer summer colour and year-round ground cover, says Bethan Norris.
Key facts to help you protect your crops from pests and diseases
Tweets about "@hortweek"
Explore Horticulture Week
Events
Groen-Direkt
Date: Tue 29 Jul 2014 - Tue 29 Jul 2014
PlantNetwork
Date: Thu 31 Jul 2014 - Thu 31 Jul 2014
Venue: Woking, UK
HDC
Date: Wed 06 Aug 2014 - Wed 06 Aug 2014
Venue: E M Cole Farms Ltd, Small Drove Lane, West Pinchbeck, Spalding, Lincolnshire, PE11 3NL - then National Cut Flower Centre, Rookery Farm, Joys Bank, Holbeach St Johns, Spalding, Lincolnshire, PE12 8SG
---
Additional Information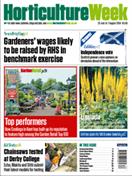 NEWS: Gardeners' wages likely to be raised by RHS in benchmark exercise
GARDEN RETAIL TOP 100 PROFILE: How Coolings in Kent has built up its reputation
KIT TEST: Echo, Makita and Stihl submit their latest chainsaw models for testing at Derby College
PLANT FOCUS: Ligularia
PEST & DISEASE FACTSHEET: Spider mites
UK GROWER AWARDS 2015: Entries now open