Breadcrumbs
---
Latest news
11 March 2014
Essex-based Stewart Landscape Construction has scooped the top award at the Association of Professional Landscapers (APL) Awards 2014.
11 March 2014
March sales have shot up to 2011 levels as the weather has turned and confidence has returned to consumers, says Coolings managing director Gary Carvosso.
11 March 2014
Researchers have identified the first genetic clues that could help identify and breed trees tolerant to ash dieback disease (Chalara fraxinea).
HW's pest & disease bulletin delivers a monthly round-up of news, information, products and research developments relating to the battle against pests and diseases.
UK Grower Awards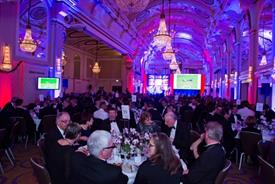 A top fruit grower that has seen its turnover triple since 2006 when it began a rapid programme of expansion, and a bedding grower that has seen off the sector's challenges by paying detailed attention to every aspect of its business, scooped the big...
Key facts to help you protect your crops from pests and diseases
Tweets about "@hortweek"
Explore Horticulture Week
Events
BALI-NCF
Date: Thu 13 Mar 2014 - Thu 13 Mar 2014
Venue: Arthur Rank Building Stoneleigh Park Warwickshire CV8 2LZ
The Guild of Horticultural Trade Display Judges
Date: Sat 15 Mar 2014 - Sat 15 Mar 2014
Venue: The Royal Three Counties Showground Malvern Worcestershire WR13 6NW
Date: Tue 18 Mar 2014 - Tue 18 Mar 2014
Venue: Lantra House Stonleigh Park Warwicks CV8 2LG
---
Additional Information
UK Grower Awards 2014: Winners exemplify the finest in production horticulture
NEWS: Garden venues fight back with visitor upturn seen in 2013
GARDEN RETAIL: In-depth profile of Garden Retail Top 100 centre, Garsons in Surrey
MARKET REPORT: Landscape drainage and irrigation
PLANT FOCUS: Bamboo
PEST AND DISEASE FACTSHEET: Sciarid fly