---
Contract News
Latest news about grounds maintenance, landscaping, plant production and other contracts awarded and tenders issued.
The Mitie chief executive, a select committee chair and a Downing Street gardener are named in the dissolution honours list.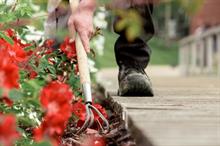 Facilities management company Mitie has begun providing landscaping services to the NEC in Birmingham.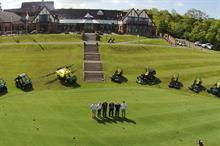 The biggest package of John Deere golf course maintenance equipment sold in Devon and Cornwall has been delivered to Woodbury Park Golf Club near Exeter.
Wed 26 Aug 2015 - Fri 28 Aug 2015
Floralis Boskoop Denemarkenlaan 9 in Hazerswoude (The Netherlands)
Wed 2 Sep 2015
18 Southlands Road, Denham, Middlesex UB9 4HD
Mon 7 Sep 2015 - Wed 9 Sep 2015
Swansea University
is looking for expressions of interest for the development of a cemetery extension.
Closing date: 7th July 2015