Breadcrumbs
---
Landscape
Latest news, in-depth reporting and discussion of grounds maintenance, landscape contracting, construction and design, as well as landscaping materials, the built environment, biodiversity and sustainability.

Looking for landscaping jobs or garden design jobs ? Search horticulturejobs.co.uk


Landscape In Depth

17 July 2014
Three of the top brands submit saws for testing in the Wild Wood at Derby College, Sally Drury reports.

11 July 2014
How will these three new models fare when tested at Cannington Golf Club? Sally Drury finds out.

11 July 2014
Sharing behind-the-scenes details of your work can improve customer satisfaction and offer public relations opportunities, says Alan Sargent
Sargent's Solutions
Your professional gardening and landscaping queries answered

13 March 2014
By taking on your first full-time employee you are embarking on a serious business journey. Alan Sargent helps you to plot a successful course.
Noel Farrer
Landscape luminary Noel Farrer casts an eye over the state of the industry.
Farrer on...

Read all about the winning projects for this year's awards run in association with Horticulture Week.
How To Buy...
Buyers' guide - tractors Vibration levels, implements and working conditions are key considerations, Sally Drury explains.
Buyers' guide - Chainsaws Your experience and training are key factors when it comes to choosing a chainsaw, Sally Drury explains.
Buyers' guide - Brushcutters The terrain and nature of the job will dictate which machine you should be using, Sally Drury explains.
Buyers' guide - Woodchippers Arborists, landscapers and grounds-maintenance teams can put chippers to good use, says, Sally Drury.
Buyers' Guide - Horticultural fabrics From crop protection to insulation, there is a material to meet every horticultural need, says Sally Drury.
Buyers' Guide - Blowers and sweepers Sally Drury looks at blowers and sweepers that can be handheld, pushed, vehicle-mounted or towed.
Latest Machinery Tests

23 July 2014
Built for the professional user, the 26.9cc 280TES and 35.8cc 360TES both boast better cutting performance than their predecessors. The smaller model features a wrap-around handle designed to encourage best practice by requiring the operator to use b...
12 June 2014
Not the speediest machines in the test, but these Italian-built zero-turners nevertheless prove their worth in other ways. Both, for instance, offer outstanding agility. They are compact and nimble, and capable of seriously accurate mowing, especi...
12 June 2014
"Wow, that was fast." Ekin dismounts from Toro's latest-generation 6000 Series Z Master zero-turn mower. "But look, the cutting is fine - no problem at all". He was mowing like greased lightning but the blades provided a first-class finish. Smoo...
12 June 2014
Our tests do not always go quite to plan. We wanted to try Amazone's Profihopper - the well-known zero-turner with flail and collector - but we wanted it with SmartCut. This is a brand new cutting rotor. It's so new that when we enquired about it ...
What's New

11 July 2014
New wider models of the Vredo Super Compact Overseeders are available from Richard Campey Turf Care Systems of Macclesfield.
11 July 2014
Designed specifically for the UK, Australian and New Zealand markets, Polaris's new Sportsman UTE is said to offer the utility and capability of the traditional farm pick-up combined with the nimbleness and agility of an ATV.
11 July 2014
Bobcat will soon begin the transition to meet EU Stage IIIB/Stage IV emissions regulations for machines greater than 37kW (50hp). This has resulted in significant changes to engine design and added components.
11 July 2014
For lawns up to 2,000sq m, this new 190cc mower offers a 51cm cutting width, centralised five-step height adjustment and a three-speed transmission.
27 June 2014
To meet the needs of sports and leisure facilities, artificial turf manufacturer TigerTurf UK has developed a premium range of playing surfaces, including Soccer Real.
13 June 2014
Following positive comments from greenkeepers and groundsmen at the BTME turf show in Harrogate in January, Sherriff Amenity has launched the world's first dual-disc plate spreader.
---
Additional Information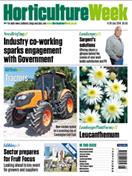 NEWS: Industry co-working sparks engagement with Government
SARGENT'S SOLUTIONS: Offering clients a glimpse behind the scenes of your work builds satisfaction and PR
KIT TESTS: Tractors
PLANT FOCUS: Leucanthemum
SHOW PREVIEW:
Sector prepares for Fruit Focus